in the news
Sustainable Building Partners Achieves Fitwel Certification / Fitwel 1 Star Rating for SBP HQ
Wednesday, June 8, 2022
We are proud to announce that our Headquarters has achieved Fitwel® certification! Fitwel is the world's leading certification system committed to building health for all™.
SBP is committed to advancing building occupant experience through integration of wellness design, promotion of healthy workspaces, and effective programming. Our goal is to support a more active and healthy built environment that nourishes the mind and body. We believe wellness requires investment in and support through infrastructure and programming. The Fitwel Certification of our headquarters demonstrates our commitment to advancing our employees well-being by implementing health-promoting design and operational strategies.
---
Mission Critical Values In a Commercial Build Environment
Friday, April 22, 2022
"The limited scope and approach of traditional commissioning for commercial buildings provides limited value to owners compared to mission-critical facilities. Our job as industry leaders is to educate clients on the importance of mission-critical commissioning as applied to the commercial industry."
Read more on Charles Jackson III's take on mission-critical commissioning in the commercial industry in the Spring 2022 issue of TAB Journal, the magazine of The Associated Air Balance Council.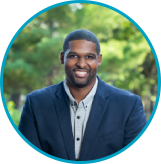 by Charles Jackson III, Commissioning Team Manager
---
Ask the Experts – Measuring Embodied Carbon
Tuesday, March 22, 2022
How do we start to measure embodied carbon in new developments?
Asked and answered by Sustainable Program Specialist, Kirsten Smith! Follow the link to learn more.
---