in the news
Join SBP for a Webinar On Transforming a Whitehouse Parking Garage: Integrated Sustainability and Energy Performance Case Study
Friday, August 5, 2022
Join Charles Jackson III, Rachel Nicely, and Jake Torok from Sustainable Building Partners as they talk about transforming a parking garage into an office space and the strategies behind it!
1222 22nd Street NW is a 58,000 square foot building that underwent a complete transformation from a parking garage for the White House into a creative loft office space. The project team set ambitious sustainability goals and outlined a development plan that breathed new life into this urban setting by providing LEED consulting, energy modeling and comprehensive building commissioning services.
Our team will share how operational and embodied carbon reductions were obtained to earn a LEED Gold building certification. The project design was faced with many challenges associated with the existing building infrastructure and limited scope. Through an integrated design process and early-design energy modeling, the project team was able to effectively optimize the building design using a high-efficiency HVAC system coupled with a high-performance enclosure and lighting system. Join us webinar with Energy Management Association on August 16th at 2:00 pm to hear the lessons learned from 1222 22nd Street. Register today!
---
SBP Celebrates at A Midsummer Night's Green
Friday, July 22, 2022
After two years of a virtual awards ceremony, USGBC National Capital Regions's A Midsummer Night's Green returned to in person celebrations. Industry leaders and sustainability advocates from across the region gathered to honor the recipients of USGBC-NCR's 2022 Community Leader Awards, which recognize the people and projects leading the way to a greener future in "the DMV." SBP was honored to be recognized for five of these awards for 2022:
These awards would not have been possible without the amazing design and construction teams we worked with and we are honored to have been a part of each of these projects. Congratulations to the additional award winners! Read more on the additional award winners here.
---
Sustainable Building Partners Achieves Fitwel Certification
Wednesday, June 8, 2022
We are proud to announce that our Headquarters has achieved Fitwel® certification! Fitwel is the world's leading certification system committed to building health for all™.
SBP is committed to advancing building occupant experience through integration of wellness design, promotion of healthy workspaces, and effective programming. Our goal is to support a more active and healthy built environment that nourishes the mind and body. We believe wellness requires investment in and support through infrastructure and programming. The Fitwel Certification of our headquarters demonstrates our commitment to advancing our employees well-being. We've implemented health-promoting design with active workstations and wellness and lactation rooms, as well as operational strategies, like our pledge to provide free, health-conscious snacks.
SBP HQ joins buildings, sites, and communities from around the world as part of the Fitwel Certification System, the world's leading certification system committed to building health for all. We are proud to be a part of this exciting movement.
---
Mission Critical Values In a Commercial Build Environment
Friday, April 22, 2022
"The limited scope and approach of traditional commissioning for commercial buildings provides limited value to owners compared to mission-critical facilities. Our job as industry leaders is to educate clients on the importance of mission-critical commissioning as applied to the commercial industry."
Read more on Charles Jackson III's take on mission-critical commissioning in the commercial industry in the Spring 2022 issue of TAB Journal, the magazine of The Associated Air Balance Council.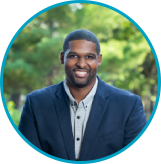 by Charles Jackson III, Commissioning Team Manager
---
Ask the Experts – Measuring Embodied Carbon
Tuesday, March 22, 2022
How do we start to measure embodied carbon in new developments?
Asked and answered by Sustainable Program Specialist, Kirsten Smith! Follow the link to learn more.
---