in the news
Realizing Savings: The Importance of Operator Training
Tuesday, November 16, 2021
Reducing utility costs is all about innovative technologies providing energy savings and greenhouse gas emission reductions, right?
Well, your building may be missing a critical component of its energy and water efficiency – operator training.
"The operators are perhaps the most critical element of a building's energy and water efficiency. Just as design and construction teams are rewarded for successfully meeting project goals, so, too, should the operating team for meeting the efficiency objectives."
Read more on the importance of operator training here.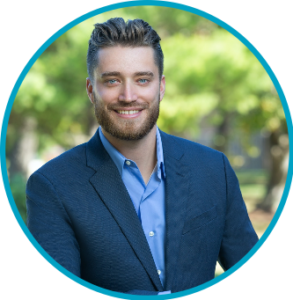 by Jess Swaringen, Senior Commissioning Engineer
---
DC Building Energy Performance Standard (BEPS)
Friday, October 15, 2021
Washington DC's Building Energy Performance Standard (BEPS), with fines as high as $7.5 million, is active and expected to make waves in the commercial real estate market. 
The BEPS policy is defined within the CleanEnergy DC Omnibus Amendment of 2018 CEDC Act and is part of a new category of energy policy referred to as a Building Performance Standard (BPS). A BPS enables cities to influence long-term energy and environmental impacts of buildings by regulating operational energy in addition to design and construction. This allows localities to influence buildings well into their life-cycle in order to mitigate greenhouse gas emissions. 
DC's policy harnesses the extensive energy data available from the Benchmarking law which has been in effect since 2013. The CEDC Act mandates the development of median property type Standards using this benchmarking data. These Standards serve as the minimum threshold of energy performance for the first cycle of BEPS and become a moving target in subsequent cycles. This will continue to become more stringent as the efficiency of the building stock improves 
Read the full article here.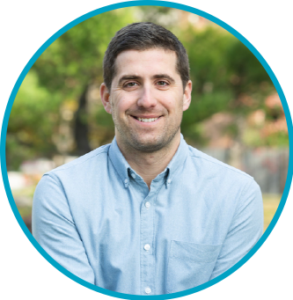 by Jake Torok, Building Performance Manager
---
2020 Green Partner of Excellence
Sunday, September 12, 2021
We're proud to announce that our very own Scott Atkinson has been recognized as a 2020 Green Partner of Excellence by NGBS Green Home Innovations Research Labs! NGBS Green Verifiers are trained, tested, and accredited by Home Innovation to ensure consistency and rigor for NGBS Green Certifications across the country.
As our Residential Programs Manager, Scott has a vast knowledge of construction practices, energy modeling and diagnostic testing of buildings and building components and incorporates this into the design and construction of more energy efficient, healthy and sustainable buildings. As an accredited NGBS Green Verifier, Scott has provided independent verification services for 1,557 units that became NGBS Green Certified by Home Innovation Research Labs and another 2,663 units in progress.
Scott's leadership in the field and unwavering commitment to high-performance homes and multifamily buildings are what have achieved him the title of 2020 NGBS Green Partner of Excellence and have gained him recognition among industry leaders like Michelle Foster (Home Innovation's Vice President, Sustainability) who stated, "Climate change, COVID, natural disasters of increasing frequency and intensity, and a heightened interest in ESG goals have sparked an even greater movement toward building homes that are better for the environment and better for the residents. NGBS Green Partners of Excellence, like Scott, are industry professionals who take action to help the industry move to the next level of performance by helping builders create sustainable, healthy homes that will yield benefits for years to come." Being among this elite group of green certification participants validates the commitment he has made to providing clients with increased value, professionalism, and relevance in the marketplace. We've watched Scott consistently display his dedication to this industry through his work and we're grateful to have members like him on our team who perform above and beyond and encourage others to do the same.

---
SBP Awarded "Sustainable Business of the Year | 2021" by USGBC Virginia!
Sunday, August 1, 2021
This year SBP was given the great honor of being recognized as Sustainable Business of the Year by USGBC Virginia during the 2021 Community Leader awards ceremony during A Midsummer Night's Green. USGBC's Community Leader Awards honor excellence in high-performance, healthy buildings, environmental stewardship, and community impact, and highlight the green initiatives and achievements of local projects, businesses, and individuals. They recognize owners and project teams for their extra effort to accomplish LEED certification, and celebrate the people and organizations working to create sustainable buildings and communities that positively impact quality of life for all.
This achievement would not have been possible without the motivated, passionate, skilled, and above all else, dedicated team of individuals who make SBP a company we are continuously proud of. So, to the SBP family, THANK YOU! We also want to thank our partners in the design, construction, development, and property management communities for setting challenging goals in the name of sustainability and trusting us to help achieve those goals. SBP wouldn't be here without the greater green building community and we're looking forward to a lasting and exciting future as members of it.
---
SBP WINS BIG AT A MIDSUMMER NIGHT'S GREEN
Thursday, July 22, 2021
USGBC's Misdummer Night's Green Awards last week didn't disappoint! The event brought green building professionals from all over the DMV together and celebrated all of the hard work that's helped transform this region into a more sustainable one. We're honored to say that 4 of our projects won Project of the Year across 7 categories:
City View: Project of the Year – Residential
650 Massachusetts Avenue: Project of the Year – Existing Buildings, Health & Wellness
650 Massachusetts Avenue: Project of the Year – Existing Building Performance
American Geophysical Union: Project of the Year – Rise to the Challenge
American Geophysical Union: Project of the Year – Climate Champion
City Ridge: Project of the Year – Neighborhood Development
City Ridge: People's Choice Award
Read more about this year's award winners.
---
200+ M SF Officially WELL Health-Safety Rated!
Friday, April 16, 2021
Sustainable Building Partners celebrates Brookfield Properties WELL Health-Safety rating on over 200 million square feet of Office and Retail space in their North American portfolio!
With locations across the United States and Canada, the 87.5+ million square feet of office space is "the largest to achieve this rating," according to the International WELL Building Institute (IWBI).  Included in this portfolio are major, mixed-use destinations such as The Yards and Halley Rise in the greater Washington D.C. area, Brookfield Place New York and Manhattan West in New York, Brookfield Place Toronto, Houston Center and Allen Center in Houston, Brookfield Place Calgary, Wells Fargo Center in Los Angeles, and Denver City Center and Wells Fargo Center in Denver. The 112.5+ million square feet of retail space covers some of the leading shopping centers throughout the U.S., including, Ala Moana Center in Honolulu, Oakbrook Center outside of Chicago, Park Meadows near Denver, Tysons Galleria and Ballston Quarter in the greater Washington D.C. area.
The WELL Health-Safety is a highly coveted evidence-based, third-party verified rating for all new and existing building and space types focusing on operational policies, maintenance protocols, stakeholder engagement and emergency plans to address acute health threats like COVID-19 today and into the future. SBP applauds Brookfield Properties' exceptional operational strategies and protocols prioritizing the health and well-being of their building occupants.
Learn more about our Wellness services.
---
Join SBP for a LEED Project Showcase on City Ridge
Friday, March 26, 2021
City Ridge will be DC's newest urban village, built with sustainability as a core value. Get a behind-the-scenes look at its design and construction process.
Join SBP, Roadside Development, Shalom Baranes Associates and Whiting-Turner on a virtual tour and presentation of the first LEED v4 ND Gold in the DC Metro Area!  Click the link below to register and for more information.
When:  Thursday, April 8, 2021, 11:00 AM – 12:30 PM
Where:  Virtual
More Info:  https://www.usgbc.org/event/usgbc-national-capital-region-leed-project-showcase-city-ridge
---
WELL Health-Safety Rating Achieved!
Monday, January 25, 2021
Congratulations to the Brookfield team for earning the WELL Health – Safety Rating for the first (3) buildings in the DMV portfolio:
This achievement is a direct expression of intent and care when it comes to viral response, sanitization, emergency response, and overall corporate policy as it relates to the health and well being of your tenants.  More coming on this front as we look to extend this committment and rating across the entire regional portfolio!  At SBP, we are proud to have partnered with Brookfield Properties on this important initiative and look forward to continuing this transition as we promote safe and healthy work environments!
---
COVID-19 Response
Tuesday, January 12, 2021
Infectious disease and the built environment have a long history of impacts. New York State Tenement House Act was established in 1901 was the first law to enact building standards to promote ventilation. The result of laws like this had a drastic impact on the rate of infectious disease.
The current pandemic provides another opportunity for a response to infectious disease that is influenced by the built environment. The following programs demonstrate a visible commitment from a third-party verification to provide occupants security that established programs and protocol are in place to protect their health for this pandemic and future disease mitigation.
Our experience lends to a greater understanding of building systems and impacts on thermal comfort and ventilation. Contact us for additional support that may not be covered in one of these rating systems.
---
DOEE Releases Building Benchmark Limits
Tuesday, January 5, 2021
The District of Columbia DOEE just released the 2021 Building performance benchmark targets for which the new Building Energy Performance Standard (BEPS) set forth in Title III of the Clean Energy DC Omnibus Act 2018 is based on.
Are you below the ENERGY STAR score and/or above the Energy Usage Intensity (EUI) values in the table?
Looking for support to vet your data?
Looking for a strategy to improve your building efficiency to meet and exceed these targets?
Alternative compliance path options available?
Give us a ring and we can discuss a strategy to get your assets back-in line with within the stipulated timeframe.
More Info:  https://doee.dc.gov/service/building-energy-performance-standards
---