in the news
Revolutionizing Building Performance
Wednesday, November 1, 2023
The Building Performance team is actively harnessing the power of cutting-edge technologies like Artificial Intelligence, machine learning, and data analytics to unlock the full potential of the millions of data points generated during standard energy modeling exercises. This transformative approach enables the team to introduce innovative design evaluation tools, such as the Advanced Enclosure Analysis. This tool empowers project teams to adjust design parameters in real-time, offering instant insights into their impact on building performance. Moreover, this advanced process allows for the integration of forward-thinking metrics and methodologies, including the Social Cost of Carbon, long-term energy performance predictions, and multi-variable sensitivity analyses.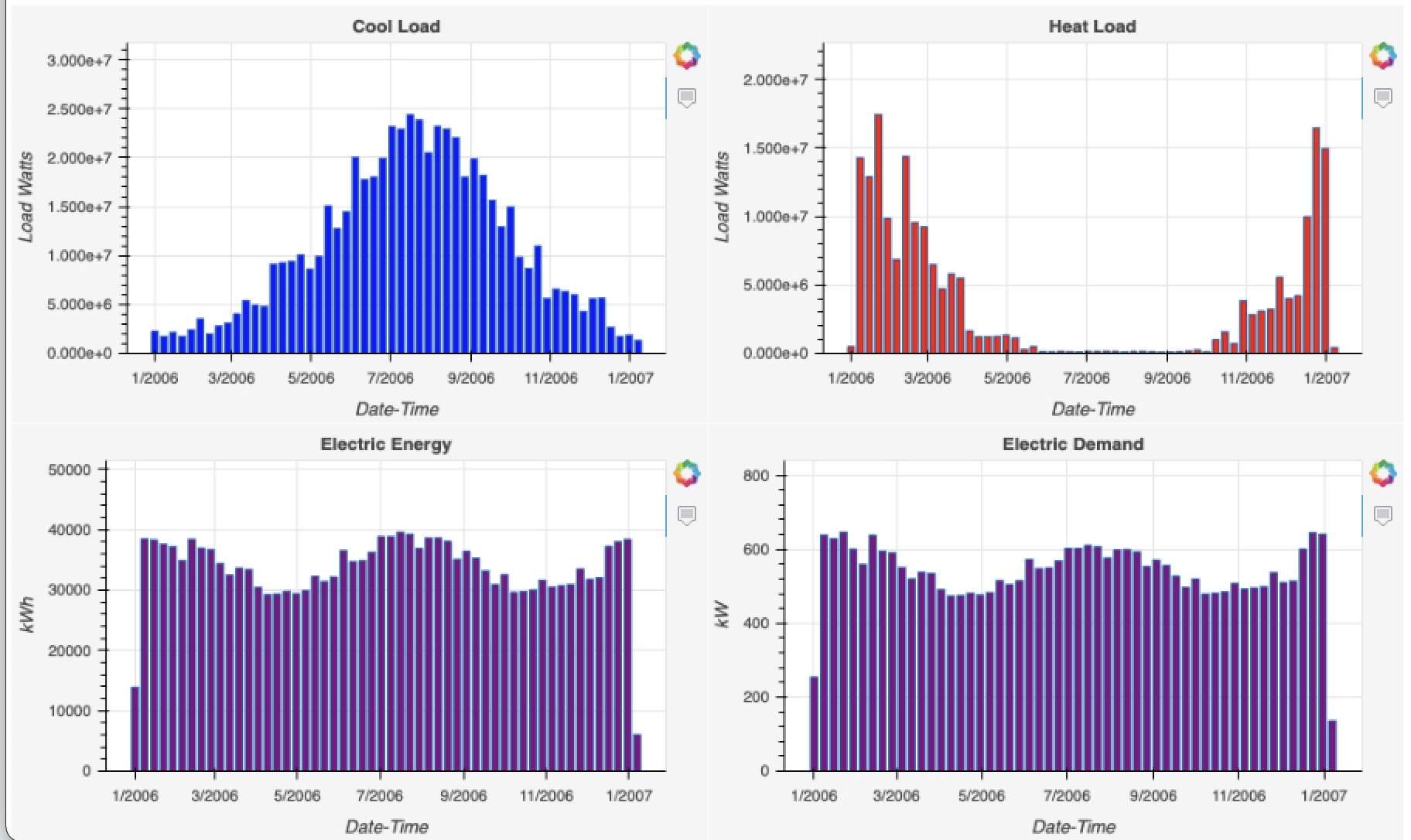 The Building Performance team is excited to continue expanding their tool chest and exploring novel ways to better inform building design and optimization. Their dedication to staying on the cutting edge of technology is poised to revolutionize the design of high-performance buildings.
---
Greenbuild 2023
Monday, October 9, 2023
Sustainable Building Partners had an incredibly productive and fulfilling time at Greenbuild Conference and Expo last week! Our team had the privilege of participating in several fantastic events at Greenbuild. Neha Vyas, one of our key team members, was invited as a guest panelist at the prestigious Women in Green Luncheon. It's always a pleasure to see our team members being recognized for their expertise and contributions to the sustainable building industry.
In addition to the Women in Green Luncheon, we had the opportunity to take part in some eye-opening educational sessions and tours. One such event was the enlightening "Tour of District Wharf," where we got to explore the innovative sustainable practices in place at this waterfront development. This tour not only expanded our knowledge but also reinforced our commitment to sustainable construction and design.
Another highlight of the week was the "801 East Shelter Education Session," presented by our very own Mike Babcock and Rachel Nicely. Their informative session was well-received, and it was evident that the audience was eager to learn more about sustainable shelter solutions.
One of the crowning achievements of our week was a sold-out tour of City Ridge, which was also led by Mike Babcock. This tour allowed us to showcase the incredible strides we've made in sustainable construction, and it was heartening to see the enthusiastic response from the attendees.
As we reflect on our time at Greenbuild, we are filled with gratitude for the invaluable experiences and connections we have gained within the sustainable building community. It's events like these that remind us of the collective effort needed to make our world a more sustainable and eco-friendly place. We are proud to be part of this movement, and we look forward to continuing our journey in the sustainable building industry.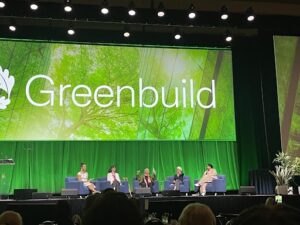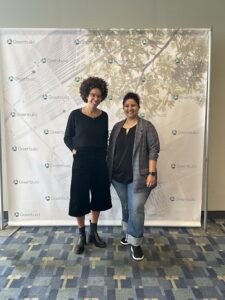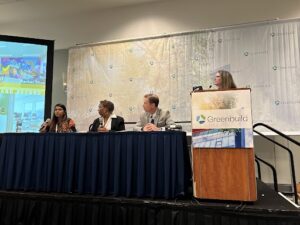 ---
Embodied Carbon Impact of Enclosure Materials
Friday, September 8, 2023
When it comes to the building enclosure, the design strategy typically centers around performance and energy efficiency rather than material impact. Enclosure specialists tend to focus on questions like; Will the building leak water? Do the details support air barrier continuity?
But we now know that it is critical to also overlay material embodied carbon impact when developing building enclosure designs.
This article examines common facade-insulation combinations to help understand how enclosure material selection affects embodied carbon.
Adam Ugliuzza, Director of Building Enclosures, and Kirsten Smith, Sustainability Technical Manager, take a deep dive in this months issue of Building Enclosure Online.
---
Midsummer Night's Green Winners!
Sunday, July 30, 2023
We are thrilled to announce that 3 of our 9 finalists for the USGBC National Capital Region Project Awards have won! These project awards recognize high-performance, construction and design, and overall sustainability: 
Early Childhood Academy Public Charter School—Community Champion Award & People's Choice Award 
Cambria Hotel- Washington D.C. Capitol Riverfront: Resiliency Award 
77 K St—Operations and Maintenance Award
We are also so proud of Neha Vyas for winning the Community Impact award! Her hard work and dedication to SBP and the world of sustainability does not go unnoticed! At SBP, we strive to make a difference and be a leader not only in the built environment, but in sustainability!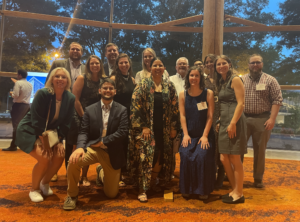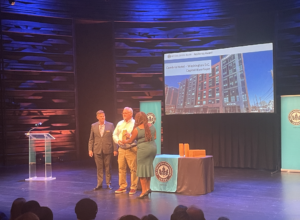 ---
Impact Award 2023: Neha Vyas
Friday, July 7, 2023
Neha Vyas, one of our most valued employees, has received the NCR Community Impact Award 2023 Person of the Year! 
Neha has been known for her unwavering dedication to sustainability in the built environment. She is actively involved in the USGBC National Capital Region community for a significant period of time, and holds positions of responsibility within the organization. She is a member of the Market Leadership Advisory Board and serves as the chair of the 2023 Greenbuild Host Committee. Neha has also taken on leadership roles in several other committees, such as Women in Green, and has contributed as a speaker in panel discussions for Women in Green and our Emerging Professionals Career Spotlight event. We can not express how proud we are of her hard work and dedication to a more sustainable future! 
She will be recognized at A Midsummer Night's Green, on July 27th. Click the following link to read more about Neha's Contributions to the NCR community : https://www.amidsummernightsgreen.com/post/meet-our-2023-community-impact-award-recipients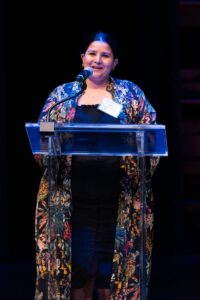 ---
NZE Tour
Thursday, June 29, 2023
Our very own Marisa Britton and Hawkins Thomas had the incredible opportunity to tour a NZE School, Holabird Academy in Baltimore. Through this educational experience, our employees were able to capture how this school not only drew the community together, but also generated a sense of security and pride for the students. This tour could not have come at a more perfect time, as we are currently working through early design stages of a DCPS Adams Campus School, with StudioMB! 
A huge thank you to Maryland Green Building Council for the opportunity and to Grimm + Architects for leading the tour!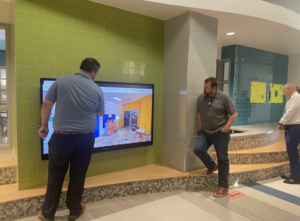 ---
USGBC Finalists
Friday, June 16, 2023
We are overjoyed to share that we have NINE Projects selected as finalists for the USGBC National Capital Region 2023 Leadership Award! This award celebrates our, and everyone else who worked on the projects, outstanding dedication to improving both architectural structures and the overall well-being of individuals within our local communities! SBP will be recognized for nine of the following: 
610 Water St.—District Wharf Parcel 10
Cambria Hotel—Washington, D.C., Capitol Riverfront
Early Childhood Academy Public Charter School
Marriott global headquarters campus (Marriott International HQ, Bethesda Center Office and Bethesda Center Hotel)
These awards would not have been possible without the amazing design and construction teams we worked with and we are honored to have been a part of each of these projects. Congratulations to the additional project finalists! These projects will be recognized at A Midsummer Night's Green, on July 27th, along with our very own employee Neha Vyas!
https://www.usgbc.org/articles/usgbc-national-capital-region-announces-2023-project-award-finalists

---
SBP, A Just. Organization
Monday, June 5, 2023
We are thrilled to announce that we have achieved International Living Future Institute's Just. label! "We found this process to be very enlightening around core performance metrics. Often it is difficult to assess the impact an organization has on the staff and greater community." – Mike Babcock, Co-Founder & Managing Partner. SBP continually strives to offer an inclusive environment in support of employee engagement and professional development that promotes a positive experience that translates into an impactful work product for our customers and partners.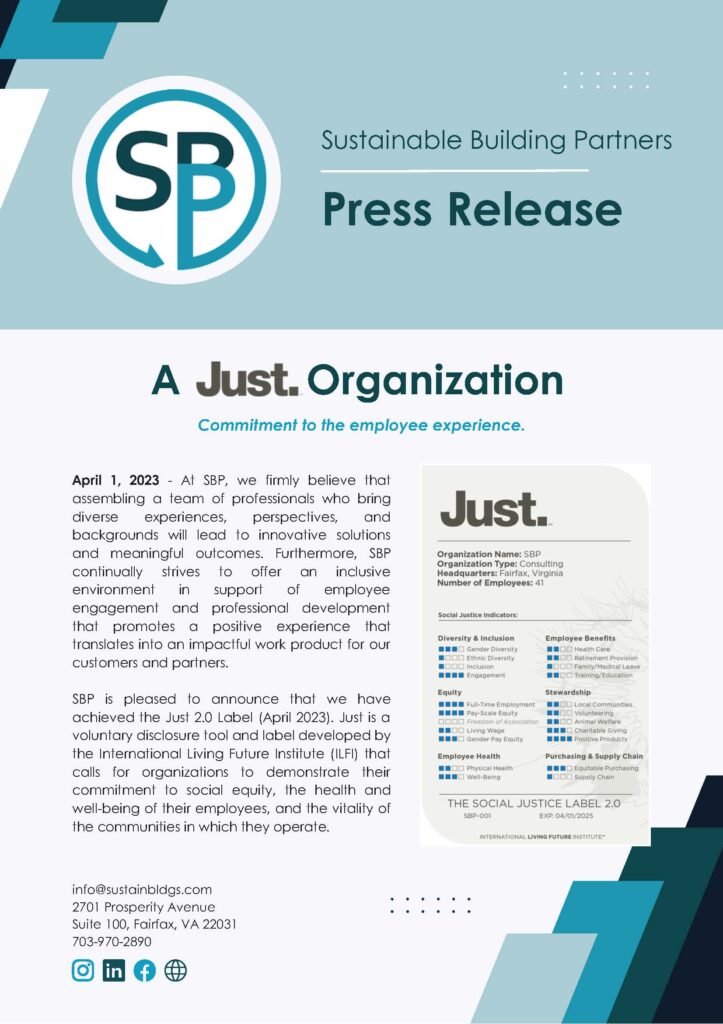 ---
Energy Star
Thursday, June 1, 2023
We are so proud to announce that we have earned a 2023 ENERGY STAR® Market Leader Award from the U.S. Environmental Protection Agency (EPA) in recognition of our contribution to verifying energy-efficient new homes and apartments that have earned ENERGY STAR certification. ENERGY STAR certified homes are at least 10% more energy efficient than those built to code and achieve a 20% improvement on average while providing residents with better quality, performance, and comfort.
The Market Leader Award acknowledges partners involved in the EPA's ENERGY STAR Residential New Construction initiative, who have made substantial contributions to energy-efficient construction and environmental conservation. These partners have either constructed or verified a minimum of 50 homes and apartments that are ENERGY STAR certified, or have sponsored local programs supporting these efforts within the previous year. In 2022 alone, over 136,000 ENERGY STAR certified single-family homes and multifamily units were constructed, reaching a remarkable cumulative total of more than 2.3 million since 1995.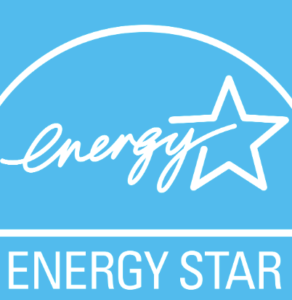 ---
CX Energy
Thursday, May 25, 2023
Our Cx Team Manager Brian Atkinson and Cx Engineer Sean McGovern had the incredible opportunity to attend the CxEnergy Conference in Fort Worth, TX a couple of weeks ago!
At this conference, they were able to listen in on presentations on case studies, new commissioning technology, standards, and processes!
We are so excited to take everything that Brian and Sean learned from the conference and implement it to provide additional service offerings to all of our projects!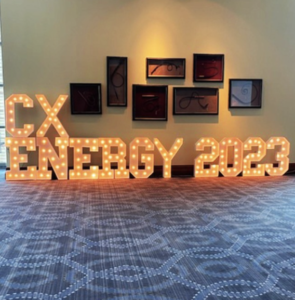 ---
801 East Shelter, A Beacon of Hope
Tuesday, May 23, 2023
We had the amazing opportunity to present the achievements of the 801 East Shelter at the Living Future Conference this year alongside Wiencek + Associates Architects + Planners, Inc. and DC Department of Human Services.
The International Living Future Institute Conference is a global gathering of stakeholders from the built environment who are addressing climate, health, and justice issues. This year, the Conference was held in Washington DC from May 3-5. It centered around the theme of Advocacy + Belonging, which closely aligned with the mission for creating the 801 East Shelter, a 'first of its kind' homeless shelter in Washington DC.
Nestled in the historic St. Elizabeth's Hospital campus, 801 East Shelter is a flagship homeless shelter project. This shelter was the first in Washington DC designed to accommodate a variety of discrete support programs for the community to create a place of dignity, a place that is safe and comfortable, and a place of belonging that fits and can grow. We gathered members from the design team together to exemplify the socially just and culturally rich impact of the recently built 801 East Shelter with additional emphasis on sustainability accomplishments.
For those who were not able to attend the Living Future Conference, we are excited to announce that we will also be presenting on this project at the Greenbuild International Conference & Expo in September!
---
First Ward 7 Supermarket in Over a Decade is Awarded LEED Gold!
Thursday, April 13, 2023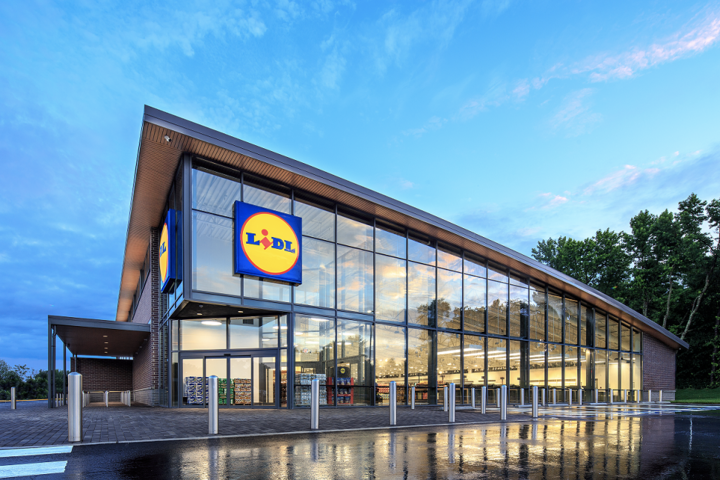 Lidl Skyland, the first full-service grocery story to be built east of the Anacostia River in more than a decade, has officially been awarded LEED-NC Gold Certification!
This project showed specific consideration towards resiliency and sustainability. The Lidl team showed expressed interest in pushing the boundaries of their design in order to improve their chain's standard for sustainable design. This is the first LEED Gold Lidl grocery store and it is the hope that this will become the standard for Lidl's stores going forward. They showed extensive interest in energy efficiency through the contracting of monitor based commissioning, and while working with the energy modeling team and MEP they were able to achieve a higher level of energy savings. The team also was very interested in health and wellness and specifically selected products with low VOCs and testing certificates and conducted IAQ testing to test the air quality of the store.
---