We had the amazing opportunity to present the achievements of the 801 East Shelter at the Living Future Conference this year alongside Wiencek + Associates Architects + Planners, Inc. and DC Department of Human Services.
The International Living Future Institute Conference is a global gathering of stakeholders from the built environment who are addressing climate, health, and justice issues. This year, the Conference was held in Washington DC from May 3-5. It centered around the theme of Advocacy + Belonging, which closely aligned with the mission for creating the 801 East Shelter, a 'first of its kind' homeless shelter in Washington DC.
Nestled in the historic St. Elizabeth's Hospital campus, 801 East Shelter is a flagship homeless shelter project. This shelter was the first in Washington DC designed to accommodate a variety of discrete support programs for the community to create a place of dignity, a place that is safe and comfortable, and a place of belonging that fits and can grow. We gathered members from the design team together to exemplify the socially just and culturally rich impact of the recently built 801 East Shelter with additional emphasis on sustainability accomplishments.
For those who were not able to attend the Living Future Conference, we are excited to announce that we will also be presenting on this project at the Greenbuild International Conference & Expo in September!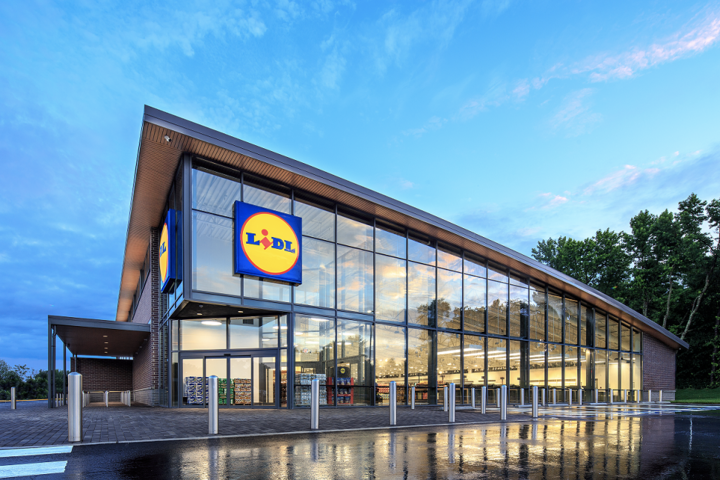 Lidl Skyland, the first full-service grocery story to be built east of the Anacostia River in more than a decade, has officially been awarded LEED-NC Gold Certification!
This project showed specific consideration towards resiliency and sustainability. The Lidl team showed expressed interest in pushing the boundaries of their design in order to improve their chain's standard for sustainable design. This is the first LEED Gold Lidl grocery store and it is the hope that this will become the standard for Lidl's stores going forward. They showed extensive interest in energy efficiency through the contracting of monitor based commissioning, and while working with the energy modeling team and MEP they were able to achieve a higher level of energy savings. The team also was very interested in health and wellness and specifically selected products with low VOCs and testing certificates and conducted IAQ testing to test the air quality of the store.