SBP wins regional sustainability award in the DMV for 2017 Innovative Project of the Year in the Existing Building Category.  Brookfield Property Partners 650 Massachussets Avenue was recognized at the Mid Summer Nights Green event held by the National Capital Region Chapter of the U.S. Green Building Council.  This event celebrates the great work of the building design and construction community in the field of sustainability and 650 Mass Ave was recognized in front of a packed house at the Arena Stage in Southwest D.C. This great project was one of three properties selected in Brookfield's national portfolio to be utilized as a test case for the LEED Volume Program. Including coordination with regional (national and Canada) teams to set uniform sustainable operations and maintenance for Brookfield to employ going forward.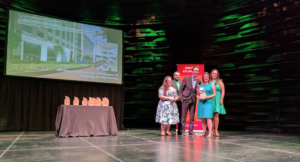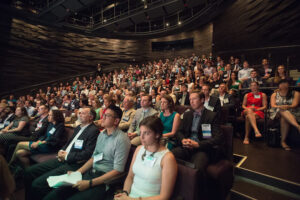 Winners by project category…
New Construction: Mundo Verde Public Charter School [nominated by – Studio Twenty Seven Architecture]
Interior Design: Nixon Peabody, LLP [nominated by – Perkins + Will]
Existing Building: 650 Massachusetts Avenue [nominated by – SBP]
Health & Wellness: American Society of Interior Designers [nominated by – Perkins + Will & rand construction]
Responsible Design:  Intelligence Community Campus [nominated by – AECOM], Bunny Mellon Healing Garden [nominated by – Davis Construction]
Congrats to the project teams!!
When:  Thursday, July 20, 2017, 5:00 PM – 9:00 PM
Where:  1101 6th St SW, Washington, DC 20024
We are proud to continue our support as a Silver Partner of the District of Columbia Special Olympics.  The 2017 Annual Summer Games are taking place at The Catholic University of America DuFour Athletic Center in Washington DC from May 16th thru 24th.
When:  Tuesday, May 16, 2017, 9:00 AM – 5:00 PM
Where:  Catholic University DuFour Athletic Center
More Info:  http://specialolympicsdc.org/sports-competitions/2017-summer-games/