in the news
Philadelphia's Building Energy Performance Program
Monday, December 7, 2020
Philadelphia's Building Energy Performance Program (BEPP) website has just went live and the program is now in full effect throughout the city. This policy mandates a "Tune-Up" of energy systems in all non-residentials buildings that are ≥50,000 square feet. This program is anticipated to produce an average of 10-15% annual energy savings per building and a citywide carbon reduction of almost 200,000 metric tons.
This law falls into a new category of energy policy referred to as a Building Performance Standard (BPS). A BPS policy enables cities to influence long-term energy and environmental impacts of buildings by regulating operational energy as opposed to simply design and construction. We have seen many variations to this type of law, but the overall goal of influencing buildings well into their life-cycle remains the same and remains extremely impactful as we work to mitigate greenhouse gas emissions.
Learn more here: What to Expect with Philly's Building Tune-Up Law.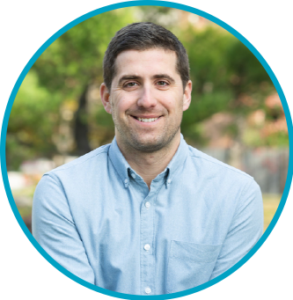 by Jake Torok, Building Performance Manager
---
Better Buildings, Better Lives Big South
Friday, November 13, 2020
SBP is excited to support the inagural Better Buildings, Better Lives conference addressing more local challenges and achievements from the South Central thru Mid-Atlantic with a more regionally specific focus.   A discussion to review some of the greater regions success stories and goals for a more sustainable, healthy, and resilient future.
When:  Tuesday, December 8, 2020, 9:00 AM – 12:30 PM
Where:  Virtual
More Info:  https://www.betterbuildingsbetterlives.org/
---
Happy Halloween – (3) SBP Projects Certified
Saturday, October 31, 2020
We are excited to see three SBP projects get across the finish line this month.  We officially completed (3) project Certifications this month in the DMV!
609 H Street – A 98,600-SF LEED BD+C v4: Core and Shell Certified speculative office building
Meridian on First – A 275,000-SF LEED BD+C v4: New Construction Certified multifamily building located at 1000 First Street in Northeast Washington D.C.
L'Enfant Plaza Hotel – A 252,000-SF LEED v2009: Commercial Interiors Silver Certified hotel in Washington DC
---
SBP expansion into Greater Philadelphia Region!
Wednesday, September 30, 2020
SBP is excited to announce the formal launch of our Greater Philadelphia Area office!
SBP is a fully-integrated multidisciplinary firm offering the building community precise energy efficiency and sustainable solutions for new and existing assets. SBP will draw from extensive project experience to provide cost effective and timely investment grade solutions tailored to meet the needs of each individual project and client.  SBP's ultimate goal is to provide full circle solutions addressing maintenance, reliability, durability, life cycle, and sustained energy performance while enhancing comfort and experience.  SBP works to engage development teams in a meaningful dialogue that results in actionable, data-driven solutions for the built environment.
Our core passion for high-performance buildings has led us to the Greater Philadelphia Region, which shares this same passion and focus towards the improvement of how we design, construct, and operate the buildings.
SBP's breadth of experience and wide range of services offer a valuable resource to the community that can continue to advance the Greater Philadelphia Region towards a healthy, equitable, resilient, and low-carbon future!
Where:  300 Welsh Road Building One, Suite 100 Horsham, PA
More Info:  http://www.sustainbldgs.com/architects-engineers
---
Forward Moving – (5) Full Certifications Complete!
Monday, August 31, 2020
A forward moving month in August as we were able to get five projects officially Certified with the USGBC this past month.  We appreciate all the hard-work from all the project teams it took to make this happen as well as a shout out to our staff for putting forth a heightened focus and attention to get these wrapped up during these tricky times!
---
Meet the Master: SBP is a Green Master Verifier!
Tuesday, June 30, 2020
We are excited to announce our Residential Program Manager, Scott Atkinson, received NGBS's Green Master Verifier certificate this summer!
Launched in 2015, the NGBS Green Master Verifier is an exclusive, master-level accreditation, open to existing NGBS Green Verifiers, recognizes building industry professionals with significant green building knowledge and applied experience verifying compliance to the National Green Building Standard (NGBS).
---
2017 DC Energy Code Launches!
Friday, May 29, 2020
Effective today D.C. has officially adopted a new and forward moving energy code that will work to push the District to an energy efficient clean energy future.  Inclusive of adoption of new ASHRAE requirements with amendments covering a wide range of systems, renewables, metering and others.  This new code will work to push forward new technologies and solutions.
At SBP we are taking this challenge head on and are working through these new targets now! We look forward to helping project teams understand the core requirements, evaluate and propose dynamic solutions for compliance, building performance factors, ROI, enclosure services, fuel source review and other items.
---
City Ridge – LEED ND v4 Gold!
Tuesday, May 5, 2020
City Ridge is a 1.2 million sf mixed-use project in Northwest D.C. featuring residential, office, retail, and DC's first Wegmans.  SBP was instrumental in providing comprehensive energy modeling, energy code, and LEED support for each building as well as pursuing LEED v4 Neighborhood Development (ND).  We are excited for the full development, design, and construction teams for this significant accomplishment and a new urban village in the District!
Stay tuned as there is more story-telling to come on this project soon!
More Info:  http://cityridgedc.com/
---